2500+ Kms on Bike - Rida Haider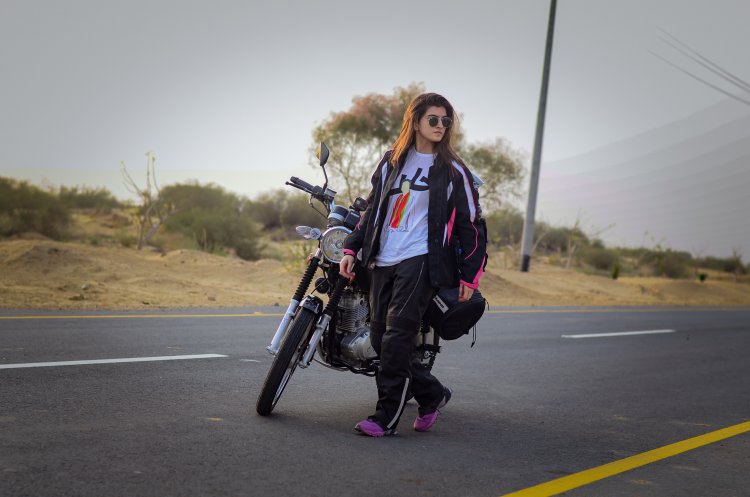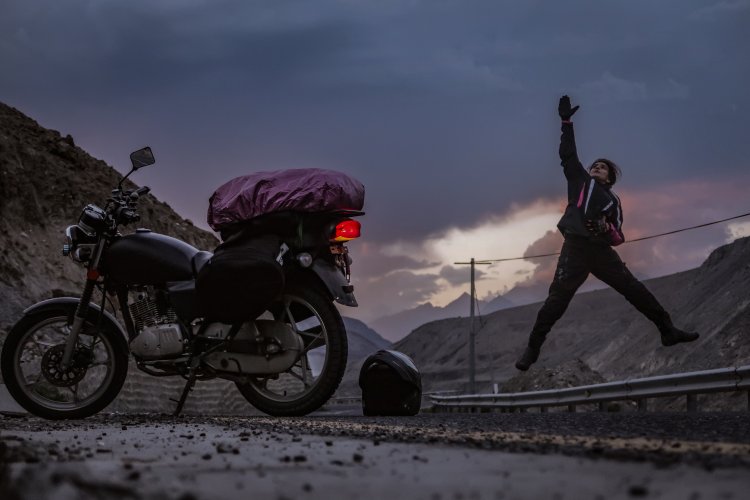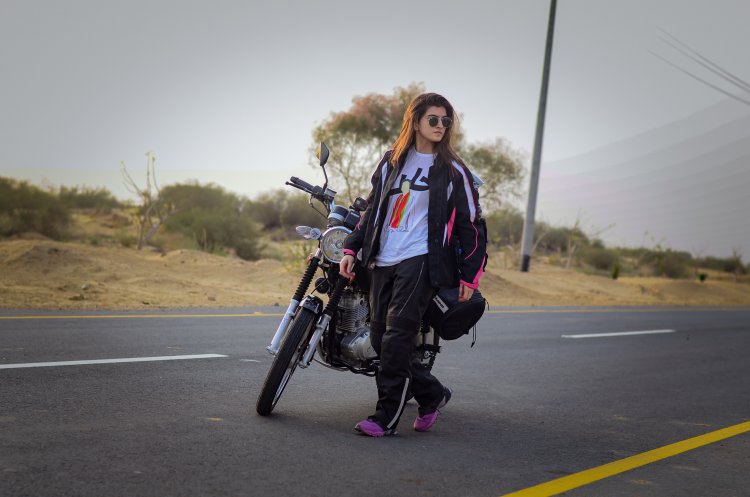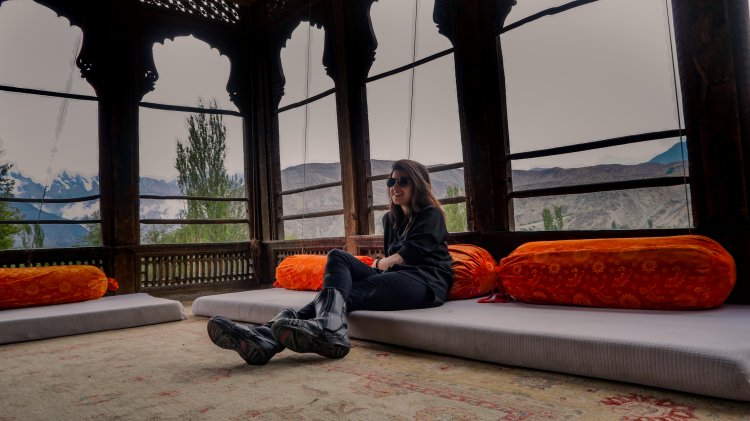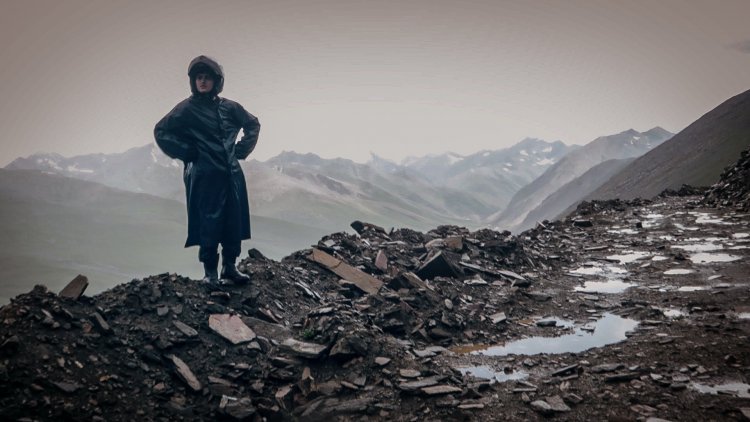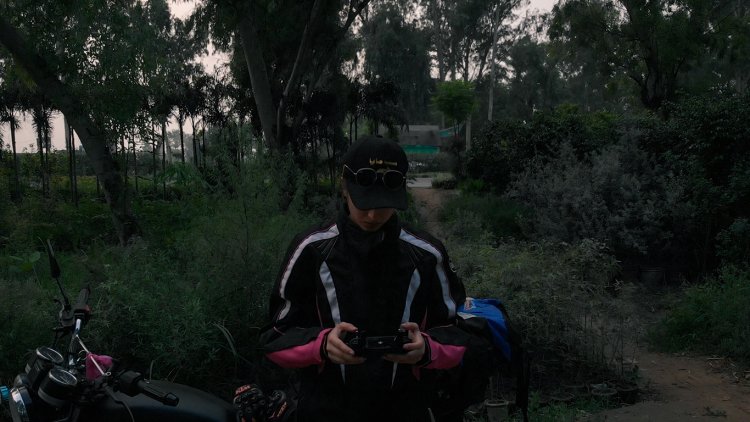 It was July of 2018 when Rida Haider, the adventurous motorbike girl, set asail on her bike to iterate and explore Pakistan's beauty alone. The passionate girl rode over 2500kms through the scorching deserts and plains all the way to the green, fascinating and dangerous mountainous regions of Pakistan.
Starting her journey from Bahawalpur, Rida went through Lahore-Islamabad-Balakot-Chilas-Gilgit-Skardu-Deosai-Khaplu-Hunza-Khunjerab-Phander. It took Rida 20 days to complete this journey.
We wanted to know Rida and share her fascinating adventure with you. The enthusiastic biker has given an exclusive interview to Sayr.pk, which will surely inspire the audience.
1) What was your motivation behind this adventure?
Ans. Since childhood, I was an adventurous kind of kid. Traveling and exploring is my greatest hobby. It helps me soothe my mind and prepare me to face the difficulties of life. Moreover, the colors and adventures in Pakistan motivated me for the adventure. So I take travelling as my therapy and that was the reason behind this adventure of mine
2) When and how did you learn motorbike riding? Did you face any difficulty or fears in the start?
Ans. I have been riding the motorbike since 4th grade. I used to be good at riding the bike in plains. Riding in plain areas was fine but the moment I reached mountains, initially it was quite difficult before I got used to it.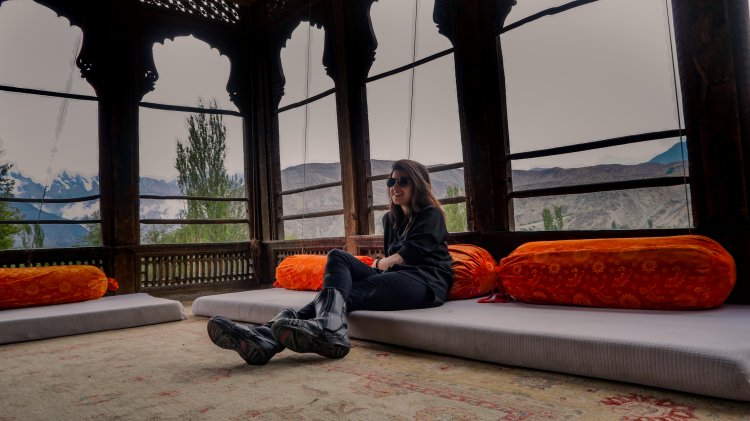 3) How difficult was it to break the stereotypes of a girl riding a bike and furthermore even alone? What were the problems you faced?
Ans. I admit that it is not easy at start to do something out of the box but then you start embracing it. And most of the people appreciate the effort and encourage to do more. Yes we see quite a few negative comments but then who cares!
4) What were the reaction of your family and your friends?
Ans. Everybody was extremely encouraging and delighted to witness me doing something I love.
5) What were your feelings once 100-200 kilometers away ?
Ans. When I left from Bahawalpur for Lahore and reached Sahiwal, weather was extreme, plus I was wearing a thick biker suit as well. I was dehydrated and about to faint. In between that time I thought why am I doing this and what if something unexpected happens? But then I took a break and everything was fine.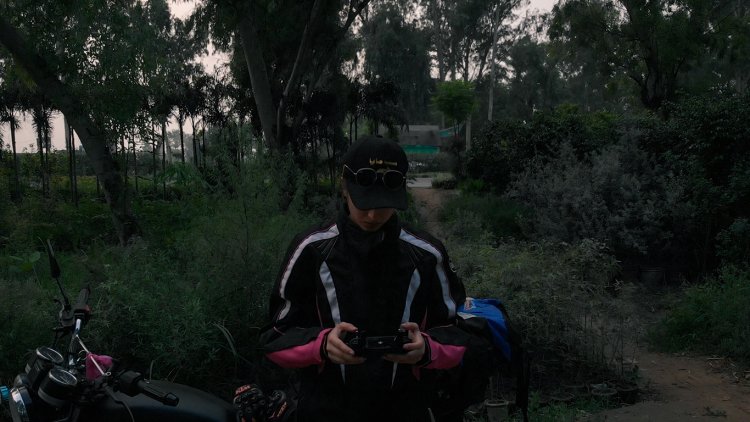 6) How was it to ride through the dangerous mountainous regions, deserts, and nearby lakes and rivers?
Ans. Riding in the desert in July is never pleasant but I enjoyed that hardship. Riding in the mountains is always pleasing and overwhelming. Loved every bit of it and I want to do more!
7) What was the most terrible experience you faced in the adventure?
Ans. I was riding towards Khunjerab and in Sost, at 10PM it was dark and Karakorum Highway is a difficult road to ride on, speed was almost 80KM per hour and suddenly the bike got out of control because of the slope and I was not able to control it. It straight away went into the drain beside the road. Those are the most unexplained 5 seconds of my life. But everything was fine, no one was injured.
8) Was there any funny or unexpected event you met?
Ans. Yes, Hunza is the most hyped region and I anticipated it to be the best part of the journey because of its people and culture. Though, I saw dwellers, there, being rude to the tourists and using abusive language. That was something unexpected.
9) Riding the bike alone in the remote places, what was usually the reaction of hosts and people of the areas or restaurants you used to pass by?
Ans. If people saw me riding through their cars, they always gave me a thumbs up and their gestures were very meaningful to me.
10) What were your feelings and reaction of your family after you reached back to your home after 20-days long and dangerous journey?
Ans. They were proud of me very much. And happy to see me all good.
11) What are you as a professional?
Ans. I am currently a BS Computer Science student.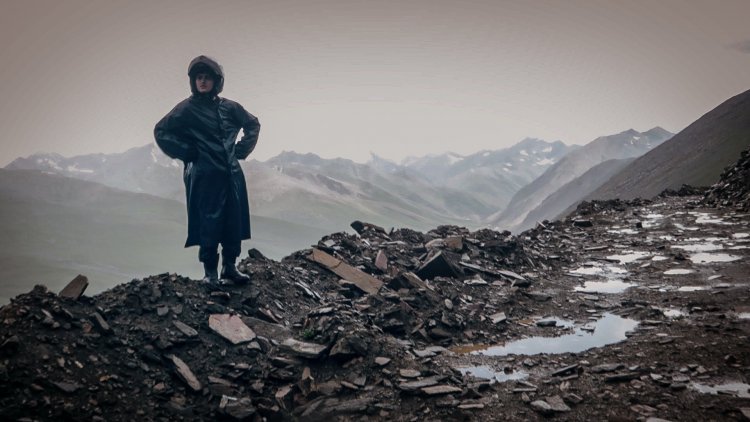 12) Do you have any future plans regarding any more adventures?
Ans. Yes, I am going to Egypt this summer, not on the bike but I will explore the historical country on a bike. Moreover, soon, I am planning to explore Kalash Valley as well.
We at Sayr wish best of luck to Rida for Egypt! Safe Travels!