WBM Sponsors 'Kohsar Festival 2022' to Promote Tourism in Murree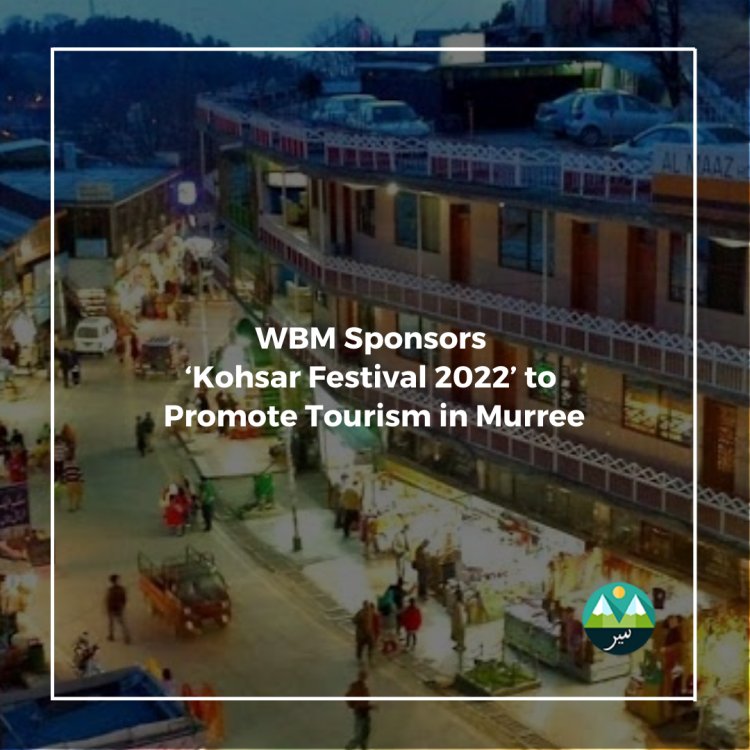 Pakistan is a land of wonder and beauty, and the country's tourist potential is finally being realized. Pakistan has experienced a surge in tourism in recent years, with tourists from all over the world flocking to the country to sample its culture, cuisine, and natural beauty.
WBM has gladly supported the 'Kohsar Festival 2022' to encourage tourism in Murree, allowing locals to learn more about Pakistan's rich culture and heritage. The event will take place in Murree from the 13th to the 15th of June, thanks to the Punjab Sports Board and the Punjab Government working together.